Tagged Pages Archive | Southern Africa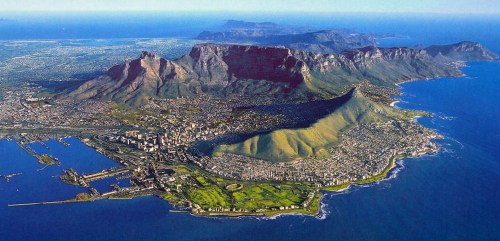 It's certainly not every day that there are flights between Vancouver and South Africa for under $1000 roundtrip including taxes.
Available Dates
Certain date combinations in late Oct, Nov & Dec 2015
Available dates look pretty limited, but there are some 2 week date combinations.
Good Time To Go?
The weather should be warm (but not too hot) between Oct and Dec. It might be a bit windy, but that's Cape Town.
How to Find These Flights
Start with one of these example searches...
(it can take while to load all the cheapest prices on Kayak, be patient)
second half of November - 2 adults
early to mid December - 2 adults
Click through from Kayak to FlightHub to complete your booking.
screenshot from FlightHub....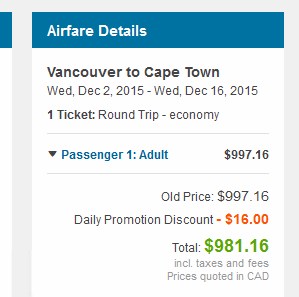 Another date combination that works if you search FlightHub directly (not through Kayak) is:
Nov 25 to Dec 13
The flights are with British Airways between Vancouver and London, UK - and with Iberia between London and Cape Town.
For live discussion of this deal, or to get some amazing travel advice (to anywhere) from 24,357 fellow travelers in Vancouver, join us in the YVR Deals Facebook Group.
Special thanks to Rishi 'The One' Modi for being the first to spot this deal and share it with the group.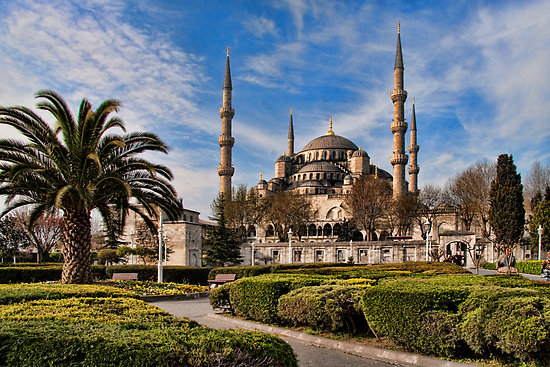 Read more


Read more


KLM is having a 'flash sale' to Africa for the next 5 days, and the prices are definitely notable.
Read more


UPDATE: March 1 to 13 is even cheaper, $784!
Read more